Cryspool is one of the top 3 spa & pool filter manufacturers in China.Established in 2009 we have more than 20 patents and an annual output of more than 37 million products. 
My factory covering a total of more than 8000㎡ with 80 employees and more than 10 years of experience producing water filters.
Our R&D team consists of 12 engineers who strive to develop 5 new products every month.Our product line has more than 500 models and sizes of pool and hot tub filters that are compatible with many leading filter brands.
Cryspool is exporting its products to many countriesand districts, such as USA, Canada, Australia, Europe, Middle-east, South-east Asia, Korea, Japan, etc. We are keeping improving our work to provide the most sutiable products, the lowest price, the safe and quick service for our customes.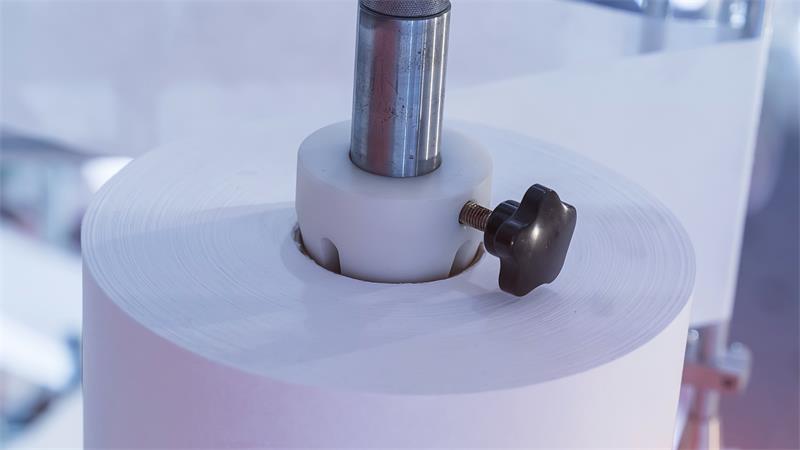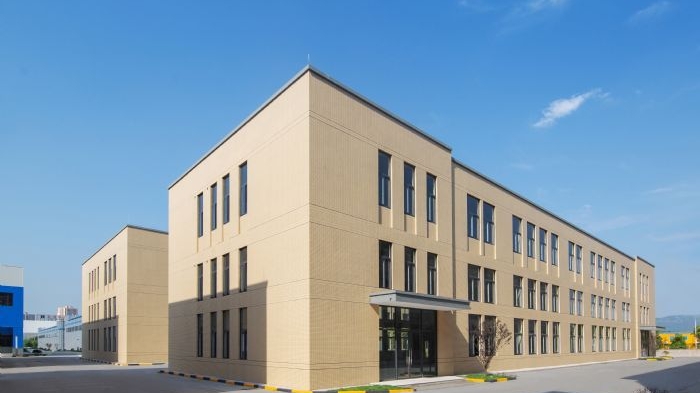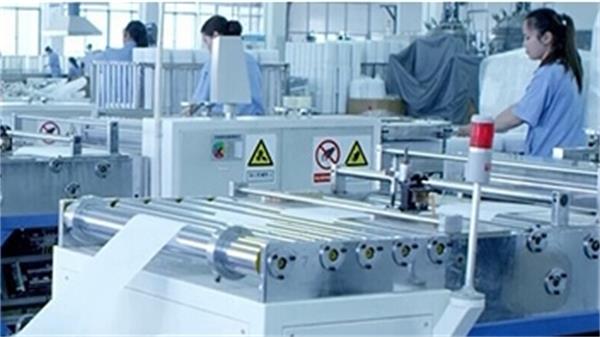 Our aim is "healthy,purity and efficiency"let your family assured to enjoy a healthy and happy life.
We are a professional manufacturer of hot tub, spa filter, swimming pool filter, stainless steel filter shell equipment.
Our company insists of high level with high standard of the products and set up goods rule for the enterprises.

Cryspool CP-Spa Pool Filter is professional use for filtering spa and pool water.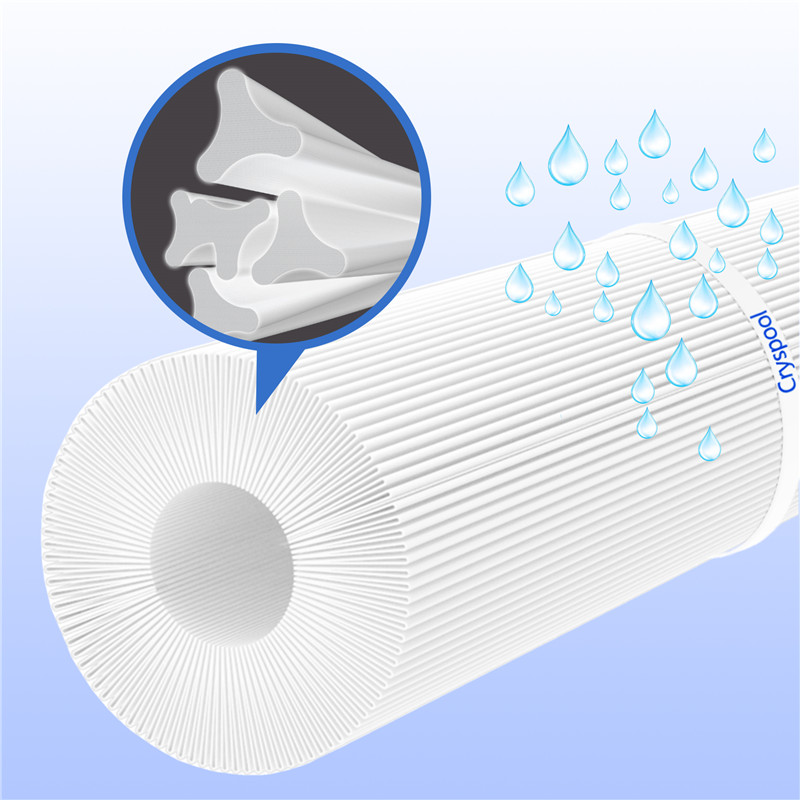 Quality
The advanced and qualified material of trilbal fibers makes water filtration more thoroughly and service life longer.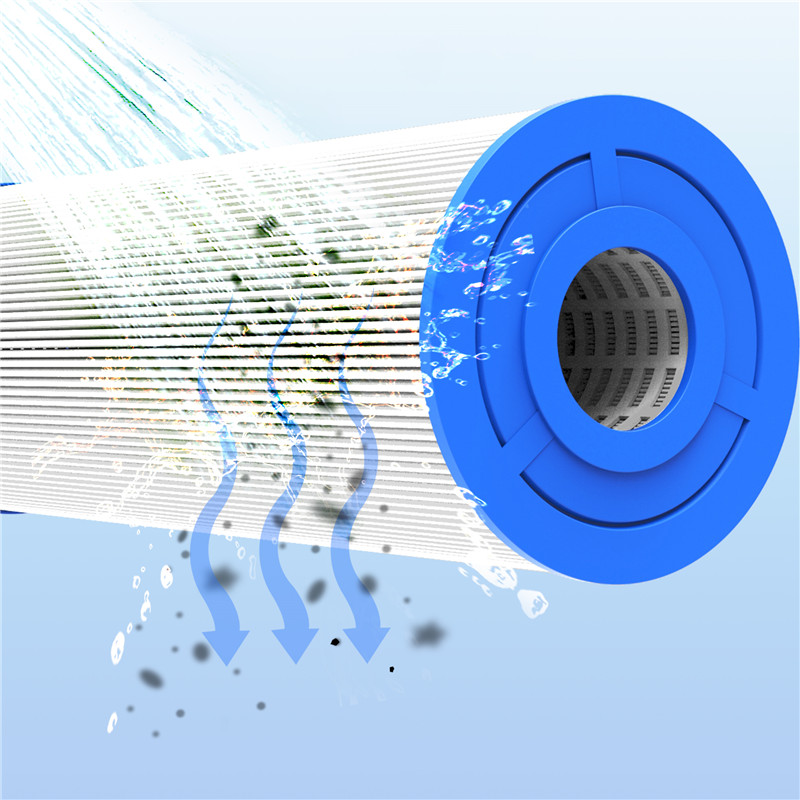 Cleanability
Evenly-unfolded filter pleats, with the material of Reemay, enable more dirt-holding and are easy to clean. The cartridge can be washed thoroughly and used repeatedly.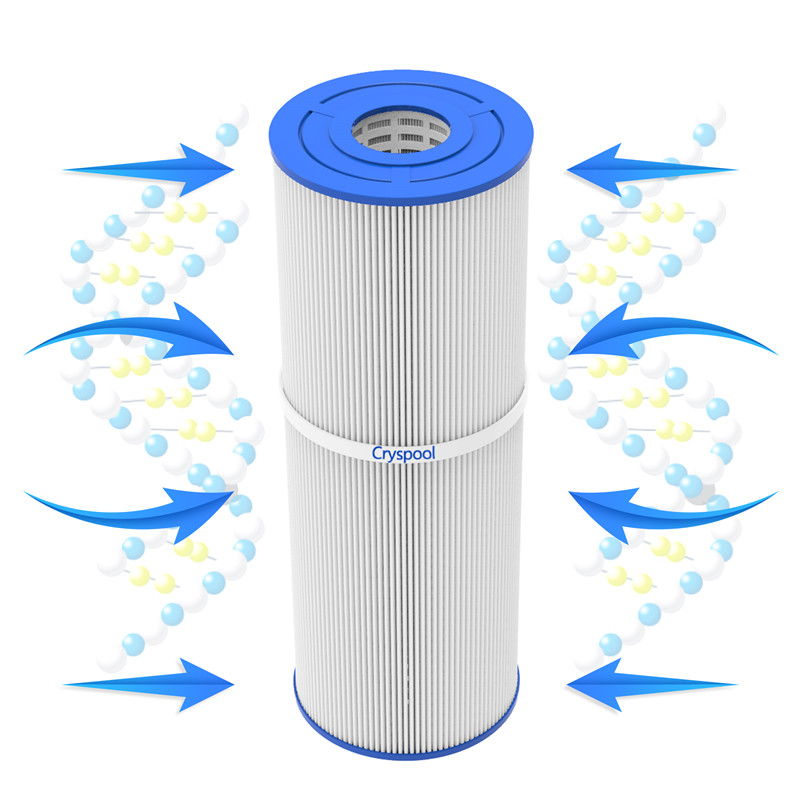 Durability
Reinforced end caps together with band hold the element filter in position so as to make the most of cartridges and extend the life of your filter cartridge.
Our sales team is mainly composed of 18 peoples, we are all from Zhejiang, China.We are all post-80S generation.We have the same goal, which is to make life healthier and more comfortable.
Today's society is no longer a self-sufficient one,but one in which all the people depend on each other for existence.Only for existence,not to mention the pursuit and obtainment of happiness,one can't do without the ability to work harmoniously with others.In the highly developed society today,one can almost accomplish nothing without joint efforts.Every loaf of bread,every article of clothes,every house or apartment,every means of transportation is the product of cooperative efforts.We play with other children in kindergartens;we study with our classmates at schools;and we will work with our fellow workers or colleagues in factories or companies.What we have got through teamwork is not only self-improvement,personal success but also the satisfaction at both our devotion to common causes and the sense of collective honor.
A teamwork is increasingly important in modern society,everyone should train his ability to cooperate with others.Never give up whatever have happened,We should learn to stick together for warmth.Believe yourself and believe your team,You are the best.
How did we get started?

Cryspool since foundation in 2009, we have opened global market with advanced technology and accurate product position. As filtration contributors, we hold the original intention, bringing the purest water for thousands of families.
What makes our product unique?

We adopt premium and safe materials to reduce impurities with high efficiency, which leaves no potential worry for your choice.
Why do we love our jobs? 

Water is the origin of life.Usinging purified water, enjoy healthy life. Cryspool  focused on innovative technology,  "Healthy, Purity and Efficiency "is our tenets.Choose Cryspool, let us offer you reliable escort for your filtration journey.
Incoming Quality Control:
Every raw material entering the fctory must undergo strict inspection ad meet the requirements of the inspection system.
Supplier inspection conformity report & Cryspool Quality Department sampling inspection.
IN Put Process Quality Control:
Injection workshop and assembly workshop together in the production process of product quality control. 
Final Quality Control:
After the completion of the product,the workshop will conduct the final inspection on the appearance of the product to ensure that the product is qualified.
Outputing Quality Control:
1.Production workshop internal quality inspection.
2.Independent inspection by the company's quality inspection department.
3.Business Department Independent Valet Inspection.